Video Marketing Solutions for Educational Organizations
At Vybrary, we craft inspirational end-to-end video outreach campaigns from the stories that are unique to your organization to manifest the concrete results that help you change lives. 
Our mission is to empower organizations who strive to improve their corners of the world through education. By creating engaging videos and distributing them through targeted outreach & campaigns, we help connect you with your audience.
Outreach Strategy, Video Production, Content Optimization & Ad Management
You ability to get the opportunity to change lives directly depends on your ability to share your unique strengths and past successes with potential partners.
Young Leaders elementary in New York City
Looking to attract students to the school, which had been losing enrollment to nearby charter schools, and inspire the students to excel on the state tests, Young Leaders Elementary looked to us to create a unique music video that highlighted the faculty and students' skills in an unconventional way. 100,000 views later, the video & students were featured by Ellen Degeneres and Cardi B, among other local news outlets, for their positive messaging and unique approach to test preparation. 
Research, ideation, strategy, production, and optimization form the core foundations of a successful video campaign. We're always experimenting with different approaches to each of these core building blocks, and we document our findings as we go. The 'Lab' is a collection of our thoughts, findings, techniques, and industry commentary. Here's a window into our hungry noggins.
A/B Test Your Videos with Micro-Optimizations to Maximize Video ROI
As opposed to traditional A/B testing, where you test completely different creative, we encourage micro-optimizations, which involves testing 1-3 second changes within each video's critical elements.
Awareness Videos Ideation
Researching and emulating industry video conventions is the quickest way... to not standing out. Genre-playful ideation generates awareness-level videos that lead prospective leads into your funnel.
The Enrollment Marketing Sales Funnel
We propose that enrollment marketing requires a hybrid of the traditional B2B and B2C sales funnel to appeal to all stakeholders in the enrollment decision-making. By understanding each stage of the funnel, we can know how to reach our prospective students in each one.
Sometimes your school already has a strong marketing strategy in action, and you don't need a full awareness ad campaign. You need content. In these cases, you may want to highlight a specific program's offerings to attract students. We partnered with Florida State University's School of Theatre to create a series of student Q&A videos about their year of auditioning for programs and why, ultimately, they chose FSU over competing schools, like NYU, Julliard, and DePaul. They then featured these videos on their website, social channels, and their UPTA page, which attracted 1,200 applicants for the 12 spots in the program, alone.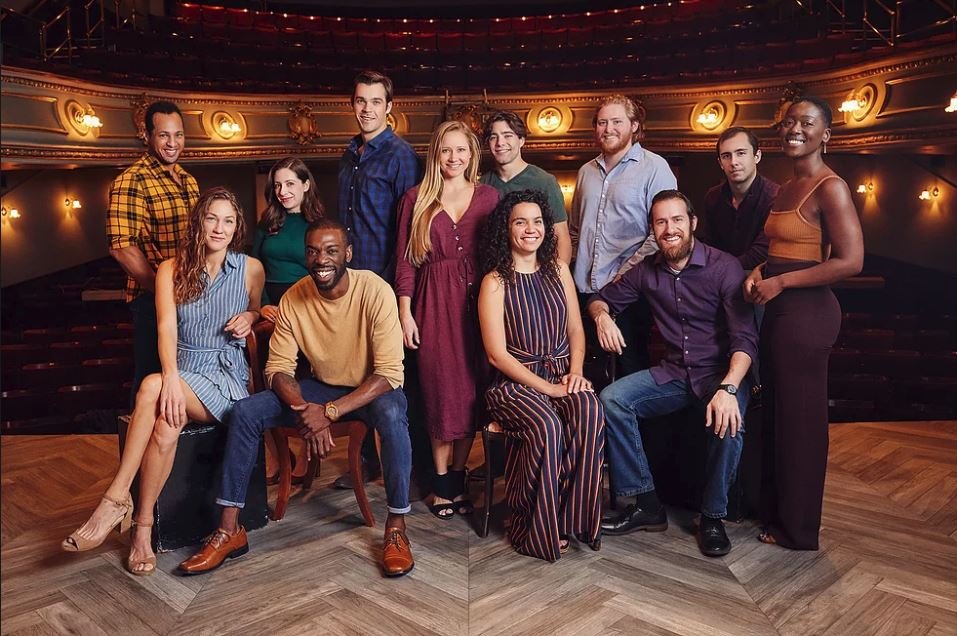 Following a decade as a fictional and commercial filmmaker for brands and agencies, like Gatorade, Forbes, Zeiss, Merkle, and Standard Motor Products, I joined the faculty at  Pace University's Digital Film and Media department to share some of what'd I'd learned along the way.
Two semesters later, I was hooked on education, but horrified by how dated the school's marketing practices were. After speaking with my wife and other educators, I performed more research, and discovered just how much educators are missing out on the ability to reach prospective students, improve fundraising, and connect with corporate partners. Having come from creating video content for major brands, I saw the opportunity to help education organizations better serve students by equipping them with the ability to reach the right ones and secure the funding that could provide the best tools for the job. 
Education organizations inherently contain all the raw goods they need to fuel brilliant marketing campaigns. At its core, education aims to help people grow, explore, and change the world, but it needs the most powerful media medium to tell these stories. We believe that no other marketing medium captures the inspiring stories that accompany these lofty aims than video. By being able to see the faces and feel the emotion behind your stories, your audience will be moved to action. That is, if it's done well.
As a team of wickedly creative (and practical) people with experience in education, movie-making, and marketing, we're uniquely situated to speak your language and help you change lives by leveraging your unique strengths and stories. We look forward to working with you!
Terry Knickerbocker STUDIO
In addition to working with conventional schools, we've paired with private studios to bolster their digital presence with day-in-the-life campaigns that feature a combination of behind the scenes footage, testimonials, and in-depth dives into the school's offerings. These campaigns's creative populate their websites and social channels, creating cohesive brand image across platforms.
In this specific instance, we paired with the studio's social media manager to prep for an upcoming intensive program the school was offering by providing a series of video content for the manager to deploy strategically throughout the preceding months. 
Continue the Conversation
Please reach out with any questions you may have. This business is what gets our mojo going, so, even if we aren't the right fit for your needs, we're happy to give you some pointers and steer you in the right direction. We look forward to hearing from you!
34-18 Northern Blvd. Long Island City, NY 11101
Please make appointments for in-person meetings, as we are often on the road and do not hold regular office hours.